'Sneaker Shopping' featuring Tony Hawk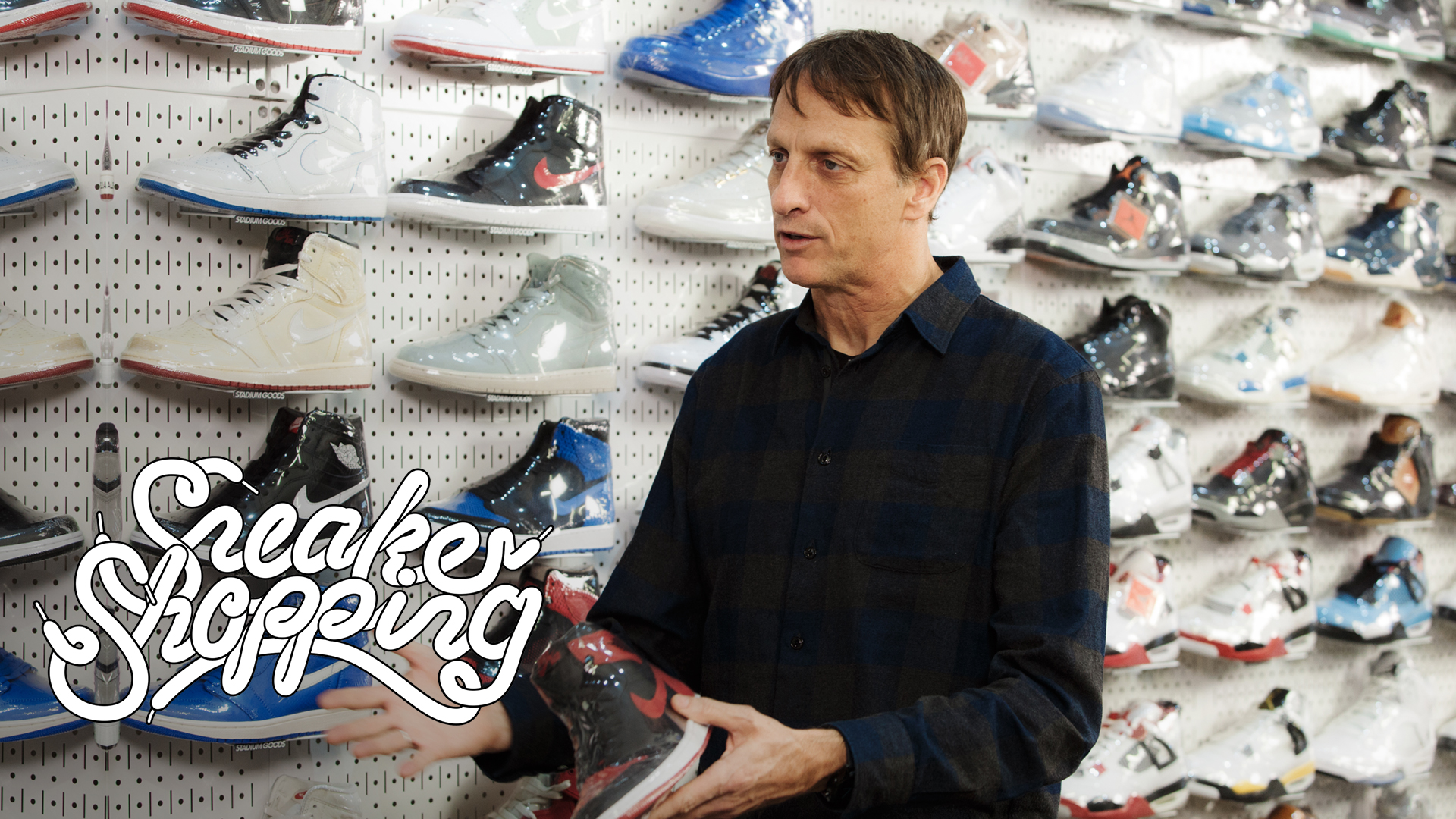 Iconic skateboarder Tony Hawk is the latest guest on Complex's hit series Sneaker Shopping. Host Joe La Puma hit up Stadium Goods in New York with The Birdman to chop it up about skating, sneakers, and more.
Throughout the interview, the vert legend discusses the significance of his Bones Brigade crew wearing the Air Jordan 1 in the '80s, Lance Mountain's past work with Nike, the importance of Airwalk in skate culture, his long-running video game series, Supreme, and more. 
"We had no idea [the Air Jordan 1] was going to be iconic. For us, it was finally just free shoes. We were still skate rats hoping to get free gear. So, the fact that Nike was stepping up and giving us high-tops was cool, but we didn't think it was going to be such a big moment in time," said Hawk. "For our type of skating especially, you wanted the ankle support. We all skate vert, so we knee slide and the toe caps were really resilient. They were exactly what we needed at that time."
To see the pairs that Hawk walked away with for his kids and the rest of the interview, check out the full video in the player above.
Article written by Mike DeStefano #SoleCollector