Chad Hugo Comes Through With Massive Sample Pack That Features Sounds From N*E*R*D, Neptunes, and More
Over the course of his career, Chad Hugo of the Neptunes and N*E*R*D has been responsible for helping craft a signature sound for some of music's biggest hip-hop and pop acts, including Justin Timberlake, Snoop Dogg, Pharrell, and many more. Now, the producer is releasing a sample pack that includes 150 sounds from some of his most popular work. 
The pack is being released through music creation platform Splice and will allow producers to access the one-of-a-kind sound that has become synonymous with Hugo throughout his multi-decade career.
Earlier this year, Pigeons & Planes spoke with Hugo, who opened up about his legacy in music and maintaining his role as a creator who isn't worried about the spotlight.
"I do feel famous. I'm content with it. I also don't feel famous at the same time. It's good to just make an impact on people's lives when you share the talent. Whatever magnitude is the result," he said.
Hugo also made mention of some his plans going forward as far as music goes. "I don't really have any desire to make music like, 'It's time to break out and be a solo artist!' I make it just to make it," Hugo explained. "It takes a lot of planning. If things happen, then things happen. I want to be a better horn player, and be a better guitar player, and I don't know if I'll ever reach that apex."
Any music producers that need some help cooking up a banger of their own can download the Chad Hugo sample pack after signing up for an account through Splice here.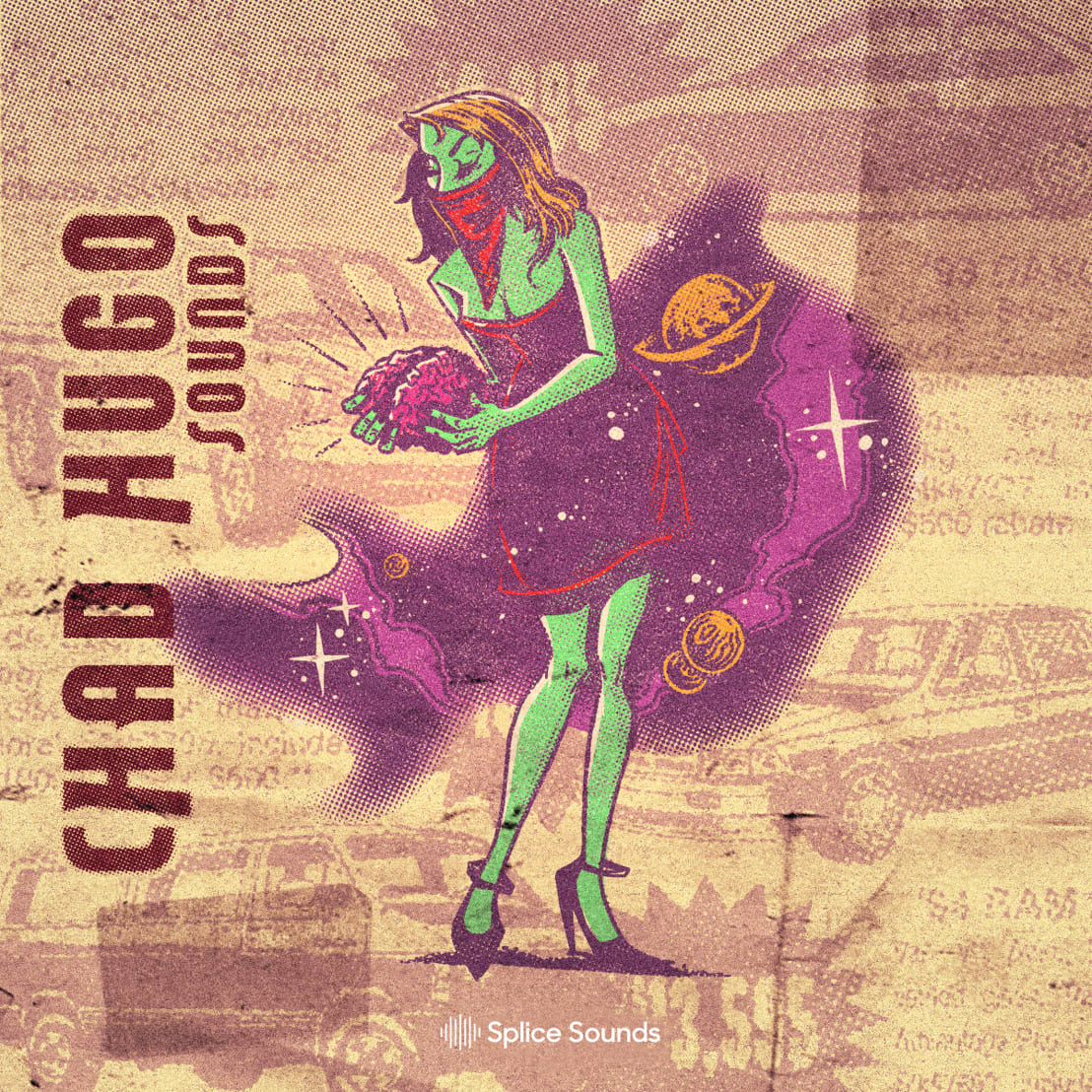 Article written by Mike DeStefano #Complex
Lily Rayne – "I Might" (Video)
Lily Rayne took her first step into the limelight with her 2017 project Rhode Girl. Since its release, Rayne has been hard at work, promoting her music and even inking a deal with Empire Records.
With a new project in the works, Rayne let her new single, "I Might," fly back in May and six months later she's graced us with visuals for the song. Directed by Socially Awkward, her latest visual is laced with trippy effects as she turns up with with a few ladies.
Hit play on the video below.
Lily Rayne – "I Might" (Video) was last modified: November 13th, 2018 by Wongo
Article written by Wongo #2DopeBoyz
ODIE – "No Signs" | 2DOPEBOYZ
Born in Toronto to Nigerian parents, ODIE is seeing a huge boost in his career thanks to the increasing popularity of his debut project Analogue. The project, released back in April stands as one of my favorites of the year, with "Bliss City," "North Face" & "Story" standing as my favorites.
In an interview with Pigeons and Planes early this year ODIE alluded to some of the artists that influenced the music he creates now:
There's this Fela Kuti song, "Shakara." My dad used to play that a lot. And "Sweet Mother." Every Mothers Day. Every Nigerian knows that song.
He's not lying either, to receive your Nigerian certification card "Sweet Mother" is one of the tracks you just have to know.
In addition to these tracks he also pointed named Michael Jackson, Usher's Confessions, Coldplay's "Talk" & Dan Black & Kid Cudi's "Symphonies!" as music that was influential to him in his youth.
Making his return seven months after the release of Analogue, ODIE dropped off "No Signs." The song is set to appear on the LVRN-produced soundtrack of the FOX documentary They Fight which is produced by Common. The film portrays the real-life story of two young boxers, Ragahleak "Peanut" Bartee and Quincey Williams, in Washington D.C.'s Lyfe Style Boxing program.
While the film debuted on FOX last night (Nov. 11), the entire soundtrack has yet to be released, but it is set to feature original songs by 6LACK, Boogie, Octavian & more.
With all that being said, please welcome ODIE to the DopeHouse and hit play on "No Signs" and Analogue below.
ODIE – "No Signs" was last modified: November 12th, 2018 by Wongo
Article written by Wongo #2DopeBoyz
Weekly Dope v.126 | 2DOPEBOYZ
Weekly Dope.
With another seven days in the books, we're back with another Weekly Dope playlist to help get you all caught up. On the artwork, we've got a mix of 9th Wonder for his JAMLA Is The Squad II compilation, Smino for his NØIR album, and Masta Ace for sharing A Breukelen Story with Marco Polo.
On top of that, we also got projects from Too $hort, IDK, Lil Durk, Tee Grizzley, THEY. and Little Dragon. Anderson .Paak dropped a Dr. Dre-assisted single off Oxnard, Dave East doesn't mess with pork, and Dreamville's Ari Lennox released a pair of singles. And to cap off the rather light week, there's loosies from The Diplomats, Ice Cube, Saba, Leikeli47, and more.
Check out the tracklist and press play below.
Weekly Dope v.126 was last modified: November 12th, 2018 by Shake
Article written by Shake #2DopeBoyz