Premiere: Trinidad James Sets the Court on Fire in "M.M.M. (Marilyn Maryland Marilyn)" Video
Trinidad James returns with the official video for his new track called "M.M.M. (Marilyn Maryland Marilyn)."
The Atlanta rapper began teasing the track earlier this month on social media, posting a series of images of Maryland alumnus Juan Dixon and rockstar Marilyn Manson.
Each "M" in the title represents someone or something important to James:
Marilyn: Women celebrating their beauty comes from trailblazers like Marilyn Monroe.

Maryland: In 2001-02 Juan Dixon, Steve Blake, and the Maryland team won the national championship against some of the best college teams ever, especially being in the ACC. That took heart. And I wanna do a show in Baltimore because I never got a chance to.

Marilyn: Fearlessness is the main thing I ever think about when it comes to Marilyn Manson. I don't agree with a lot of things about him. But when it comes to his artistry he has always been that guy.
Though "Marilyn Maryland Marilyn" is a straightforward video, it's also a solid reminder of TJ's humor. The rapper is seen on a deserted basketball court, where he shoots a fireball and grooms his relaxed hair, before setting his mane ablaze.
When asked to comment on the new record and video, James simply said: "Vanity, Heart, Fearlessness…..Marilyn Maryland Marilyn. #DAD." You can check out the visual above.
"Marilyn Maryland Marilyn" is produced by Harry Fraud, and is available to stream now on Spotify and Apple Music.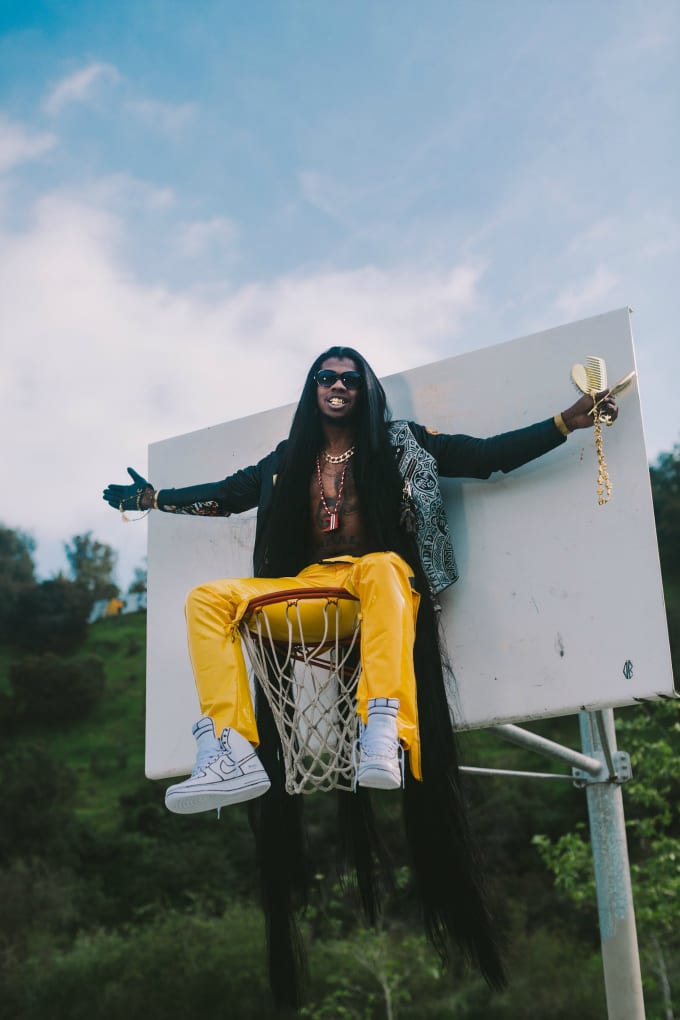 If you missed James' entertaining appearance on Sole Collector's Full Size Run from earlier this year, check that out below.
Article written by Joshua Espinoza #Complex